February 28, 2014 By Arnebya 11 Comments
Inspired by The Real Housewife of Caroline County, I'm participating in #AskAwayFriday, where two bloggers exchange questions to get all up in each other's business. This week Elaine and I swapped questions.
Look! An Elaine sandwich!
Read her answers here.
If you could live anywhere but where you live now, where would it be?
Depends on when you ask. Right now, -11 degrees is making me say someplace tropical, with low humidity, where I could walk to the beach. But usually, I'd choose a really big farmhouse on a ranch with lots of animals and land. And wifi.
What are three of your favorite books?
This is really hard. Even just naming three has me sweating because there's just no way. I've written and rewritten this list a good 12 times and decided to just stop. There's no way I can answer this and be satisfied with the three I've chosen, so these were the last three I wrote. I'ma allow it.
House of Sand and Fog, Andre Dubus III  (The movie was fantastic too).
The Bluest Eye, Toni Morrison
The Good Earth by Pearl S. Buck
What is your favorite dessert?
Sweet potato pie with Cool Whip. Actually, it's the Cool Whip. I have no idea what it's made of and I don't want to know, but it makes every dessert better.
Who would you call first if tragedy struck?
My  husband. I call him with all the mundane things, so I know naturally my first inclination would be to call him. Now, if the tragedy involved him? I will probably say to him, damn, son, who I'ma call now? One of my sisters probably.
What is your dream job?
I gave y'all a glimpse of my Broadway desires here. I can see my name in lights, me dancing across a stage, not singing so much, but OK, here's a good example: do you find yourself dancing when Beyonce does? Do you look at ice skaters like I can do that? THAT'S what I see when I think of myself on Broadway. High kicks and humor. (If you don't see yourself as a Rockette, an Alvin Ailey dancer, or acting opposite Hugh Panaro in The Phantom of the Opera, I don't know what to tell you).
What is one dish you make really well?
Salmon cakes.
Describe a typical day.
Wake up when alarm goes off at 5:45. Hit snooze. Groan. Remain in bed. Hit snooze. Groan. Glance at clock, bolt up. [If I showered the night before, things continue thusly]: Pee. Wash face and hands, brush teeth, try to remember deodorant. [If I ironed the night before, things continue thusly]: Get dressed, grab a yogurt, banana, lunch. Attempt to avoid the boy because mornings work better when I'm not around.
Run to bus stop. NO AMOUNT OF DO IT THE NIGHTBEFORENESS CHANGES THE RUNNING TO THE BUS STOP.
Get on bus. Get to subway. Place life and timely arrival at work in Metro's hands.
Arrive at work. Pretend to work. Think wistfully about leaving work. Do some work. Pretend to do the rest of the work. Go out to get lunch because I ate the lunch I brought as an after breakfast snack because by 10:00 the 7:30 yogurt and banana make my stomach say this is bullshit.
Leave work! More train and bus. Home! Help with homework. Make dinner. Break up arguments. Listen to all the original songs by children. Bedtime. Books. Attempt to not pass out on sofa. Pass out on sofa.
[If neither shower nor ironing occurred the night before, there's the whore's bath, sniff tests, and wrinkles.]
What is your favorite movie and why?
Much like the books question, it's hard to limit this to one. I don't think I actually have an all-time favorite movie. I feel like saying The Princess Bride is so typical but it's the first thing that came to mind and I do truly love it.
.
Do you have a little-known skill? What is it?
I can spell really well. Like, odd, obscure words with silent letters.
What is the most embarrassing thing that happened to you in the past few years, publicly or privately?
I can't believe I'm sharing this again, but read this.
–
I'm really enjoying this series. Join us next week if you can!
February 26, 2014 By Arnebya 18 Comments
Why is it so hard? I was so gung-ho to join the Happy Mama Movement and then, just like a gym membership purchased on January 1 of whatever year, by mid-February it's all about cakes and pies and no treadmill. In my case, though, I'm finding reasons not to be happy. First off, it's scary as hell to be happy, to accept that happiness is there to stay. It's scary because death and dismemberment clauses exist for a reason. And I know I just said last month that I was embracing happiness. I meant it. Why, then, now, just mere weeks later, am I giving Chicken Little a run for his falling sky money?
I am sighing.
Is it the wintriness of winter? Maybe. But, well, it's winter. Even if the groundhog sees his shadow and declares six more weeks of winter, he's really only declaring what the calendar already says. Technically, it's still considered winter whether it magically reaches 70 in the middle of February (which it did last weekend).
Maybe that's what's getting to me more. It's not a full-on assault of winter only. We get these snippets of sunshine and warmth and teens in the mall in crop tops and booty shorts WHERE IS YOUR MAMA and then more snow.
The way I felt last weekend in that sun deserved me to stop and recognize its power. It was transformative, the ease with which I laughed and played and slid down that absolutely fantastic slide. It lasted all day and night, ending in cookies and yes to more computer time and sure to all the books before bed. It ended with me being happy.
I know it's probably not normal to expect to be joyous all the time, but the rate with which I tend to be unhappy about random things is spiraling into a bad place. And it's covered in snow. Yet, I don't want to blame my happiness seesaw on winter. It's not Snow Miser's fault that winter exists and I live in a place that is not tropical. Besides, everyone else is complaining about the weather. I need to be original with my woe.
I know there are other things at play, things I have no control over (right now), that are affecting my overall level of happy. I'm not giving up on finding the ability to maintain feelings of joy, but I acknowledge my outlook on happy may need to be revised, tweaked. And probably I need a sun lamp. All I can do is wait out the things that are conspiring against me, as long as I know I'm doing all I can to combat them. I could use your hope that they end the way I need them to, too. Until then, I'm totally reverting to singing Barney in my head: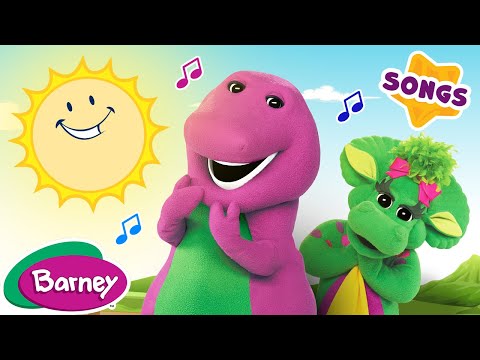 YOU ARE WELCOME FOR THAT.
February 15, 2014 By Arnebya 24 Comments
Regardless of the trial's outcome, Jordan Davis is still dead. Regardless of how much time Michael Dunn receives for having been found guilty on three attempted murder charges, Jordan Davis is still dead. Regardless of our inability to understand how one can be found guilty of attempted murder but jurors be unable to determine if he intended to murder, Jordan Davis is dead. Dead. Gone, shot, murdered, for listening to music too loud for another human's liking.
Another boy.
Another black boy.
Dead.
And it will continue to happen because our collective respect for human life continues to deteriorate. But more than that, the fear of black boys and men, the assumption that every black boy and man is dangerous, up to no good, a villain, has to stop. And yet, how? How do we do that? How do we make that perception go away? Historically, this is how it goes. This is how irrational, unjustifiable fear persists. Intrinsic to the continuation of death by being black is the unblack man's indisputable belief of his superiority. That is ever present. Until we change that, nothing else will change.
I can teach my son how to not act like a threat when pulled over, when stopped in a store or walking down the street, when applying for a job. I cannot teach my son how not to be brown.
In regard to the Dunn case, do the circumstances even matter anymore? Can we forget about music or Skittles and focus on the basic issue of you are a black boy who deserves no better treatment than to be gunned down in the street? It's pointless for us to discuss gun laws, it seems. Pointless, it seems, to discuss gun laws in relation to crimes against black boys. What about gun laws in relation to crimes against black boys WHO ARE UNARMED? Sure, I know guns alone aren't the problem. But guns in the wrong hands, guns for the wrong reasons — when is the right reason? When is it logical for an ordinary person to simply ride around with a gun? What amount of potential trouble is suspected? Don't give me the line about your right to carry a weapon. You have a right to carry it. You do not have the right to suspect that a black boy, regardless of his taste in music or preference in decibel, deserves the gun used against him. You do not have the right to follow someone just because you believe him suspicious. What makes him suspicious to begin with? It's not where he is or what he's doing or listening to. It is him. It is his color.
What happened doesn't matter. Who said what to whom doesn't matter. The outcome is what matters. The gun's presence is what matters. Those seconds  between an argument escalating and your reaching for a gun is what matters. It matters at a gas station, walking down the street, even in a movie theatre. Have we lost all semblance of presence of mind, the ability to assess and react appropirately? Are we so determined to be right? Are we so uncaring that we will take another person's life because that person refuses to bend to our will? What happened to shaking our heads, flipping the bird and driving away? Are we too good for that now? We have to show our control?
I feel like we're spinning our wheels, locked in place. We move forward and then stupidity and egos has us playing a dangerous game of Trouble. The wrong roll of the di can send you back so many spaces. We like to claim that this is just the way Florida works, that Florida is an anomaly. We like to think that Florida's denizens' thoughts and feelings are so far removed from the people who live next to us, who think that black people, black boys, are dispensable, troublemakers that deserve to die. We like to pretend that Florida is different, removed from the masses. But listen. Racial profiling exists outside of Florida. Ignorance and superiority exist outside of Florida. There is no question this pervasive mentality has to stop. At what point will it stop, though? WHO ELSE HAS TO DIE?
We can cry about the senselessness surrounding Jordan Davis' death (for music!) and we can reflect on the hideousness of Trayvon Martin's death (for walking, suspiciously). We can shout over the injustice of Darius Simmons' death (his neighbor, John Henry Spooner, thought Darius had burglarized his home. Spooner shot him as Darius was putting out trash) but until we deal with the underlying perpetuation of black men deserving to be feared, we change nothing. Until we deal with the fact that guns are readily available, eagerly given (regardless of paperwork, it can still be easy) nothing will change. It makes me laugh, sardonically, mind you, to imagine a man whose record is clear of previous arrests or charges or incidents who gets a gun so easily and then has to contend with a pesky murder charge.
We can rally. We can march and protest and talk until we are blue in the face. But what remains is this: black boys are seen as robbers, murderers, pillagers, problems to be expunged. Until we change the mentality that rights are distinguishable by race, that black boys are subpar citizens who should automatically be feared, we change nothing.Until there is remorse for the murder of an unarmed teen, not anger over the loss of livelihood, the loss of one's freedom for killing such a boy, nothing will change.
To see a parent's face when a child is senselessly lost is gut wrenching. We have to carry that feeling around at all times, remember it when we're in precarious situations, when sense isn't our ruling emotion.
We have to do something else, try something else. Because what we're doing isn't working. Black boys, innocent black boys, are feared. And they're losing their lives as a result.
We have to do something else.
I've heard it said that education is the key. But, education of whom? The black boys can be as educated as imaginable, but if they continue to be seen as black only, regardless of education, what sense does that make? If the person judging them, sizing them up, determining them worthy of being the next unfortunate headline death isn't the one who needs to be educated, where does that leave us? Where does that leave the black MAN?
WE HAVE GOT TO DO SOMETHING ELSE.